Spars
Marine Results International has built up an extensive knowledge of spars from aluminium to high tech composites, over the past 10 years.  Because a spar package is built from many components, Marine Results, as an independent supplier, will ensure that the right spar package or components are chosen for each yacht's requirement.
Refit
Cruising masts and rigging should be removed in line with the manufacturers' recommendations, typically a minimum of every 4 years. Our refit programme which underpins this requirement should be planned and scheduled before the boat arrives at the re-fit yard. Removing the mast gives the opportunity to access areas of the rig for inspection that are not accessible whilst the mast is stepped.
Pre-refit inspections
Pre-refit inspections allow a full assessment of the work schedule and cost that should be included within the refit budget.  This assessment assists with scheduling and cash flow.
Products and maintenance
Marine Results International works closely with various suppliers to source the best product for an application. The initial specification through to the rolling maintenance programme is essential to a yacht's performance.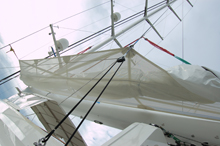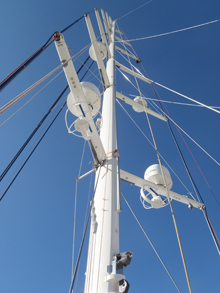 Videos
Awesome coverage of Marine Results, one of the world's leading superyacht rigging specialist, pulling one of the tallest masts on the planet out of the mighty Hyperion.
View All Videos

►