Seaway Powell
Marine Results is the official main service agent, including spares and support, for Seaway Powell, whose robust winch and hydraulic systems, although no longer manufactured, are still found on many large ocean-going yachts and commercial vessels including UK Ministry of Defence vessels and RNLI lifeboats.
The quality of Seaway Powell's engineering means that owners and ship operators can expect to get many more decades of use out of them, and that will mean periodic servicing. The servicing requirements are highly customized, and only Marine Results, which has considerable experience in hydraulics, holds the blueprints for the original product line, which includes large underdeck captive winches, capstans, hydraulic cylinders, traveller systems, windlasses and other hydraulic systems.
We service the following Seaway Powell products as well as providing spare parts:  Captive winches: CW10, CW12, CW14, CW16, CW18, CW1824; Capstans: C3000E, C4000E, C4000H, C9500, C12500, C15000, Runner Foreguy Winches, Windlasses, Hydraulic Cylinders, Travellers and Transom door/Hatch Locks.
We can arrange to ship Seaway Powell components to our service bases from anywhere in the world and return and re-install them on completion of the service.
Marine Results acquired the resources of Seaway Powell in 2016. We invested in new tooling and have installed test facilities at our Hamble UK headquarters in order to carry out the highly customised servicing. The winches are intricate pieces of engineering that need to be serviced correctly.  We hold the records of each yacht and have very detailed drawings of all the individual component parts of the assemblies.
If you are an owner or operator who has Seaway Powell on board it will certainly be time for a service, so get in touch. The Seaway Powell Division at Marine Results can be contacted on +44 (0) 2380 454666.
Videos
Captive Winch test
Traveller test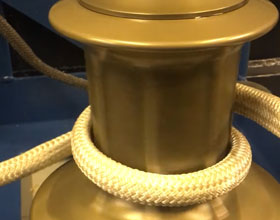 Capstan C4000 test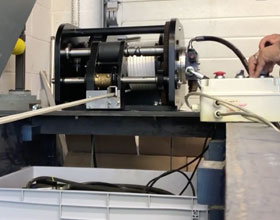 CW Captive Winch Post Service Pay Off line test
View All Videos

►