Rigging
Marine Results offers design, installation, tuning, maintenance, survey and ropework.
The turnkey service that our team offers includes logistic management and the ability to rapidly set up a comprehensive dockside facility anywhere in the world. This enables us to carry out a project within a tight timescale.
Our personnel has been involved in the management and building of numerous sailing yacht spar packages and hydraulic systems and we have to unstepped, inspected, repaired, supplied equipment to and restepped the rigs of some of the world's largest yachts.
Driving each project forward
Our years of practical experience means that our team can work hands on to supervise every detail.
We make sure the specification is correct at the start of a project.
New build
Marine Results provides consultation to the continuous management of a mast build programme.  We will provide a service for the client to get the best possible spar system for their yacht within the budget.
The first phase will include understanding exactly what the customer wants for the yacht, after this, initial discussions can be started with various suppliers to confirm pricing and suitability of the manufacturing process that is on offer.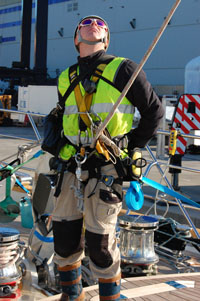 Videos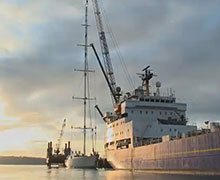 View All Videos

►