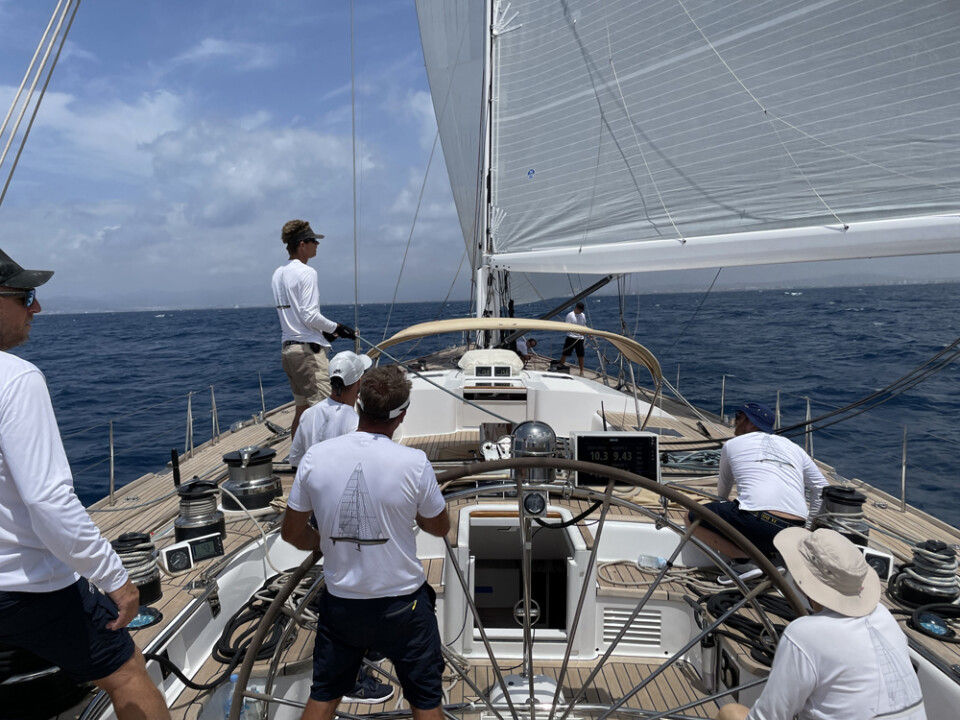 The rig and survey specialists who work at Marine Results are all highly experienced world regatta level sailors.
We were really pleased to put our team on board Baiurdo VI during June's Palma Superyacht Cup.  The Giles Vaton 34m (113ft) yacht is a regular on the race circuit as well as being a comfortable luxury cruising yacht.  In race mode we can make fine adjustments to the rig to optimise her speed and use our other skills as well.  Our project manager Lockie Stewart-Baker was the race navigator while Marine Results director Ed Danby was crew boss and rigger Tim Marsh was on the bow.  Also crewing was Joan Gallifa and Liam Manning.
Being on board during the high pressure thrills and manoeuvres of fleet racing is important for us to be able to monitor at first hand the way that the rig, ropes and components are operating – all valuable data and knowledge.