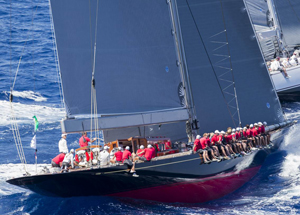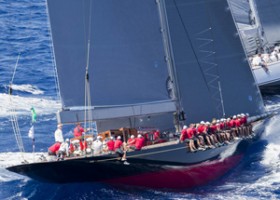 Another iconic rig, that of the J-Class yacht Rainbow, has been inspected by Marine Results.  The team carried out a comprehensive five year service as part of the sale process when the yacht changed hands during the 2015 summer.
Marine Results were able to carry out the service on a very fast turnaround time that was requested by the new owner. The 170 ft (53m) rig had already been removed at Holland Jachtbouw, the yard which built the replica of the famous yacht first built for the America's Cup in 1934.
The team carried out the ultrasound of the mast and a dye pentrant inspection of the standing rigging components.  The ECsix carbon rod rigging package was also serviced, after which the rig was reassembled. Once the rig was back in the boat Jon Morris accompanied the crew on sails, to check that everything was in order.