Richard Freemantle
Inspector and consultant with over 19 years experience in non destructive testing (NDT) of composite structures in aerospace, marine and wind energy. PhD in ultrasonic NDT for adhesively bonded structures and since 1997 has worked exclusively in the commercial NDT sector, specialising in the development of inspection technologies for high performance composites.
In 2005  Richard began a unique collaboration with Marine Results to develop advanced inspection techniques for yacht structures and provide technical NDT advice to the yachting industry.
Routinely inspects mast and hull laminates for race boats, super yachts and motor yachts.  Conducts inspection programmes for race teams, owners and insurance companies, working closely at all times with the designer and manufacturer.
Mast inspections for the 32nd Americas Cup, and 'in-race' hull and mast inspections for the recent Volvo and Vendée Globe campaigns.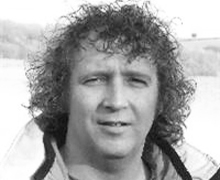 +44 (0) 7871 450149
ndt@marineresults.com
View Our Team

►